Three parts fun = 1 part city + 1 part sand + 1 part delish!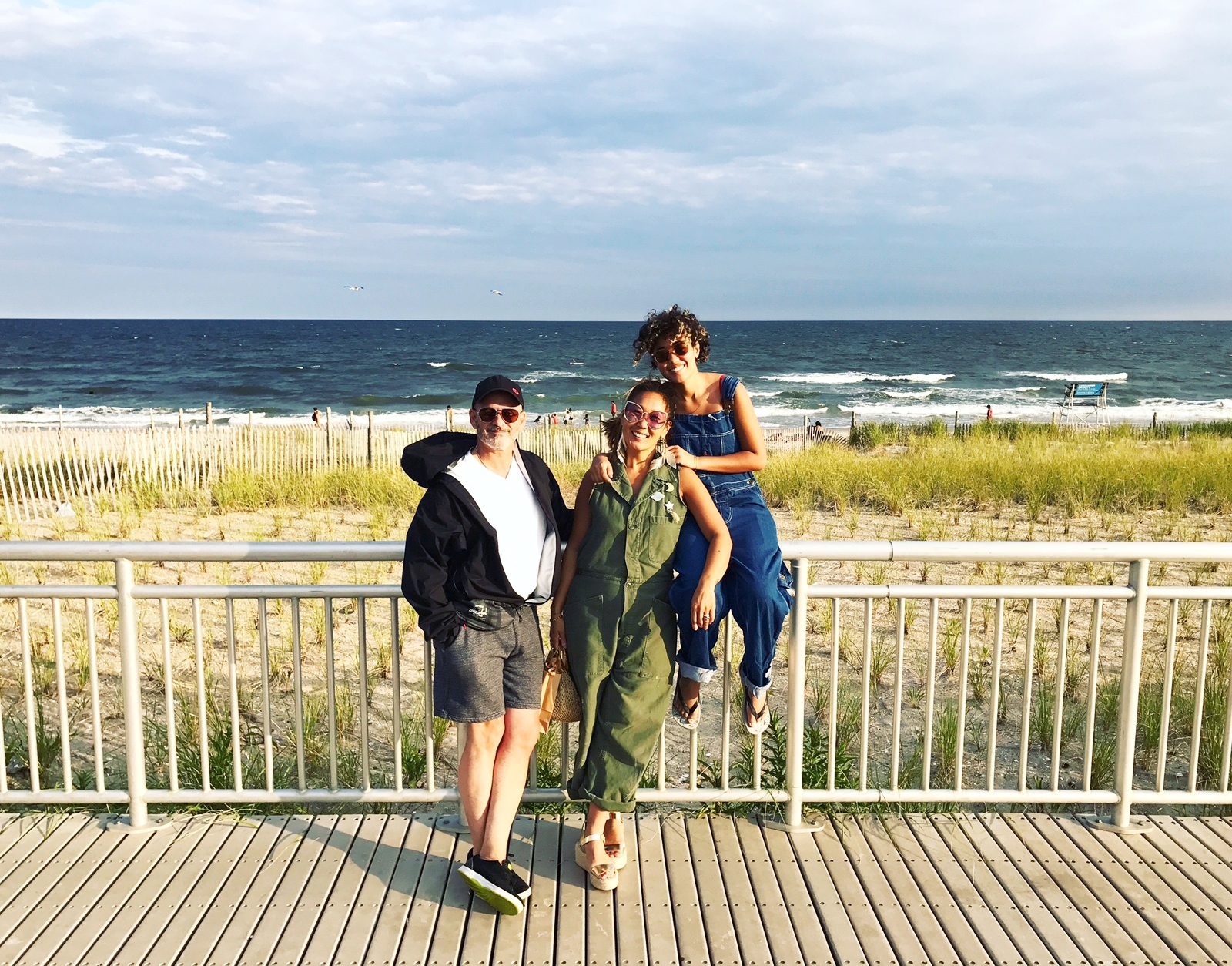 After years of chasing the beach every summer and winter, we finally found our oasis...but with city views. Welcome to Rockaway Beach. The only place to surf in NYC. Soft sand beaches and a ultra-hip vibe that rivals Venice Beach, CA. The combination of concession food vendors from NYC's hottest neighborhoods and the eclectic mix of beach and city, creates an experience you'll want to repeat over and over.
What do you get?
Beach Tripper takes the hassle out of beach going and rents and delivers high-quality chairs, wind-proof 50 UPF personal umbrellas and resort-quality ultra-plush towels.
That's right we deliver to you right off the beach and pick them up from you when you're finished. So no more lugging this stuff for blocks on and off the A train, ferry or bus.
All of our gear and towels are cleaned and sanitized after each use using Ecos™ eco-friendly, allergy-free detergent.
So if you are visiting NYC from other cities, a NY resident that relies on mass-transit, you don't want to spend over $100 to buy, clean and launder a similar kit and would rather make it someone else's problem, Beach Tripper is here for you.
Why Beach Tripper?
So we started thinking about all of the hassles and schlepping we had to do on mass-transportation to have a comfortable beach day as a family and soon realized there had to be an easier way short of getting an Uber for $75 each way. Why carry on the train or bus when we could rent? Sadly though, the only thing we found on most of our jaunts, were sad and typically broken, shoddily made chairs, umbrellas that were unruly to manage and going home with heavy damp towels full of sand that would mess up our washer and dryer. And all of this was assuming that we got to the beach super early before everything was sold out. So Beach Tripper was born.
More locations nationwide, coming soon!